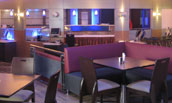 Dipak Kamat and Associates
are in the business of architecture and interior consultancy for the past 25 years. We started as a humble design house applying our creative skills designing small scale restaurants and unique hotel scenarios - over the years, we have specialized in designing some of the finest hotel resorts, commercial and up market residential properties.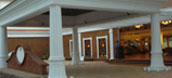 With a small but highly talented team of professionals, our team today handles a wide portfolio of creative solutions for the hospitality sector. We can proudly say that we have carved a niche for ourselves in the industry, thanks to our passion and commitment towards addressing the creative needs of our customers.
Our design architecture signifies the ultimate blend of aesthetics, elegance, splendor, and best value for money. Our creative approach to design layouts, coupled with our flawless process has resulted in solutions that time and again have surpassed customer expectations.
We are one of the premier architectural firms to have designed over 500 restaurants chains in and around Mumbai, and have also been instrumental in designing some of the finest hotel chains overseas in DUBAI, GOA, DIU, DAMAN, BANGALORE, HYDERABAD.